+ Purim with a New Purpose
Purim with a New Purpose
The holiday of Purim will be celebrated by Jews around the world this weekend. At Tamid, we believe that too much attention is given to Haman, the story's villain, as we encourage children to shout, holler, and shake their groggers (noisemakers) when Haman's name is mentioned. By doing this, we only get excited at the sound of Haman's name and we miss the name's of the real heroes, Mordechai and Esther!  We're teaching the wrong lesson: fearing , even reviling, "the other."
Instead, 21st Century Jews should focus on the heroic actions of Esther. It was her bravery, pride, and courage that ultimately saved the Jews and it's Esther who should get the attention and the honor. She defended her People, a minority group, and was their voice for life, equality, and recognition. Instead of only "booing" Haman, we'll "cheer" for Esther at our Purim Shabbat next week (Mar 1st at 6 PM).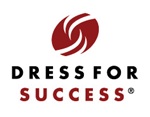 In this spirit, Tamid is re-purposing Purim as an opportunity to shine a light on voices in our society and culture that need our attention. This year, we are promoting and collecting professional attire to help disadvantaged women thrive in work and in life. Since they were founded in New York City in 1997, Dress For Success has served more than 650,000 women around the world, providing clothing, a network of support, and career development.
Drop-off professional attire this week at Tamid or at a location you create and we'll help you arrange a pick up.
Drop off at Tamid (299 Broadway, suite 716)
Saturday, Feb 23, 3-5 PM
Monday, Feb 25, 8:30 to 10 AM and 5:00 to 6:30 PM
Wednesday, Feb 27, 12 to 2 PM
Friday, 6PM to 8 PM at Tamid's Purim Shabbat (St. Paul's Chapel, 209 Broadway @ Fulton St)
You can make donations directly to Dress For Success
If you have any questions or want to help, email connect@tamidnyc.org
Please post this community service opportunity in your work place, your apartment building, and forward it to a colleague or friend.
Thank you!
Rabbi Darren Levine and Rabbi Darcie Crystal