Leadership
Meet Tamid's Leaders
Tamid's innovative spirit has a clergy, staff, and faculty of Jewish professionals who are post-denominational and comfortable in a multi-cultural setting. They believe that Judaism can have a positive effect in the lives of children, families, and the world. We strive to accomplish this through learning, community building, pastoral care, and life-cycle observances (baby naming ceremonies, b'nai mitzvah services, weddings and funerals.
Click here to meet our Va'ad Community Council
---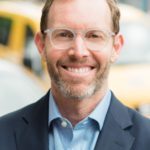 Rabbi Darren Levine, D. Min, Founding Rabbi
Darren holds ordination from Hebrew Union College-Jewish Institute of Religion and a Doctorate in Ministhttps://tamidnyc.org/wp-admin/widgets.phpry from the Post-Graduate Center for Mental Health. Darren is a devoted father, has three sons, and was formerly the Assistant Rabbi at Temple Shaaray Tefila in New York City and was a Chaplain Officer in the US Army. He is a member of the Central Conference of American Rabbis and the International Positive Psychology Association and works closely with the Interfaith Community of New York. Reach Rabbi Darren directly: dlevine@tamidnyc.org and read his full bio here.
---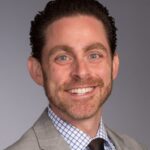 Rabbi Scott Weiner, Tamid Westchester
Scott Weiner was ordained as a rabbi by the Hebrew Union College – Jewish Institute of Religion in 2004. Prior to founding Tamid Westchester, Scott was the Senior Rabbi at Temple Israel of New Rochelle for 11 years and the Rabbi of the Hebrew Tabernacle Congregation in Manhattan for 5 years. He is also a former camp director, youth director, and Israel guide. Rabbi Scott is the immediate Past-President of the Inter-religious Coalition of New Rochelle and is a member of the CCAR. Scott has been married to Limor for 20 years and they are very proud parents of two daughters, Jordan and Carmel, and Latke the dog!  Reach Scott via email at rabbiscott@tamidwestchester.org
---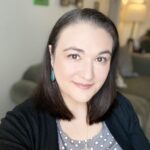 Christina Broussard, RJE, Director of Education
Christina is originally from Louisiana and holds a Master's Degree in Jewish Education and Organizational Management. Prior to her appointment as Tamid's first Director of Education, Christina served two of the most innovative and well recognized synagogues on the East Coast. She was the Youth Director at Temple Israel in Boston and served as the Associate Director of the Religious School at Temple B'nai Jeshrun in Short Hills, NJ. cbroussard@tamidnyc.org. She is also an incredible chef and shares some of her best Jewish recipes.
---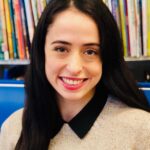 Chesney Polis, Family Educator 
Chesney is a native of Philadelphia and coordinates the young family programs at Tamid, serves as full-time educator and coordinates the B'nai Mitzvah program, and is Tamid's female vocalist. Chesney inspires people with deep love for Judaism and her ability to relate with people of all ages. Her signature program, Chesney and Friends, brings the joy and warmth of Judaism the youngest set. chesney@tamidnyc.org
---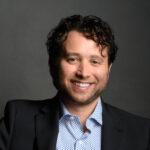 Adam Blotner, Musical Director
Adam is a professional musician and Tamid's Worship Leader and director of music in our Hebrew School. Adam is steeped in Jewish music and brings to Tamid the soulful combination of teacher, worship leader, and mensch. Originally from Southern California, Adam is available to lead music at your personal family gatherings and celebrations. Please reach adamblotner@gmail.com
---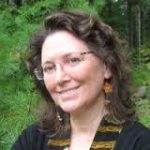 Ayzha Wolf, Accountant and Bookkeeper
Ayzha is originally from San Francisco and has 30 years experience working with small and medium sized businesses. She specializes in Not for profit accounting and enjoys helping businesses to reach their full potential.