Teen Programs
Tamid Teens are changing the world! 
Join us in 2022-23!
#1 Weekly Mitzvah Corps and Dinner (every Wednesday night)
#2 Monthly DHAP – Downtown Hunger Action Project (one Sat. per month)
#3 College Tours – Visit four Boston Schools this Fall (Nov. 4-6, 2022)
#4 President's Week Trip – Advocacy and Action in Washington DC (Feb. 17-20, 2023)
#5 Teaching Assistants – teach in the Tamid Hebrew School on Wednesdays
---
#1 Mitzvah Corps: 8th-12th Graders
Mitzvah Corps is a weekly gathering of Tamid teens seeking to participate in action-based learning and community service. Each learning unit will culminate in one or more community service projects (elderly, environment, charity, policy, etc). This is an opportunity for young Jewish adults to better understand how we as individuals, and as a greater community, can make a difference in the lives of humanity. Students can also receive middle and high school community service credit hours for their involvement in Tamid Mitzvah Corps.
Students meet Wednesday nights for study and dinner (6:15 -7:30P ) with Tamid educators and to study and to serve.
To Register in Mitzvah Corps: Participation costs $1550 (includes DHAP registration) – click to enroll
---
#2 DHAP: Downtown Hunger Action Project
Hunger is something we see and face everyday. DHAP is a monthly community service project for teens to learn, respond, and get involved in hunger and homeless issues in New York. Students deliver food to the homeless and learn how to advocate on behalf of the less fortunate. It's a great mitzvah and also a great way to earn community service hours for your school.
Students meet one Saturday night per month (6:30pm – 10:00pm) with Jewish educators and rabbis to study and to serve.
October 15, 2022x             February 11, 2023
November 19, 2022           March 11, 2023
December 17, 2022           April 22, 2023
January 21, 2023              May 20, 2023
To Register in DHAP: Participation costs $425 (included in Mitzvah Corps registration) – click to enroll
**The Downtown Hunger Action Project is generously supported by
Cheryl Whaley and Eric Aboaf. Thank you!**
---
#3 College Tours – Visit Boston November 4-6, 2022
Get on the Tamid College Tour bus to visit 4-5 schools this Fall in Boston. Students will tour campuses with Tamid alumni and ge4t a sense of small, medium, large, private and state universities. This is a great opportunity for teens to explore the college experience without their parents! You'll get to see things directly from your own lens and to ask your most compelling questions and get honest answers. For Tamid members only. Led by Rabbi Scott Weiner and Christina Broussard.
Please RSVP to Christina before October 21, 2022.
$500 per student – all inclusive
---
#4 Service Trip – Weekend in Washington D.C., Feb 17-20, 2023
Teens and their parents are invited to explore advocacy and action from a Jewish perspective on a national level. Learning how to make positive change in the world is a skill. We will meet with experts on policy and politics, and learn how to advocate for our beliefs and values. Additionally, there will be time to visit some important D.C. sights and a college or two. 9-12th graders can attend this program without parents while 6th and 7th graders need at least one parent to attend. Led by Rabbi Darren Levine and Rabbi Scott Weiner.
Please RSVP to Christina before January 25, 2023. 
$750 per student – all inclusive
---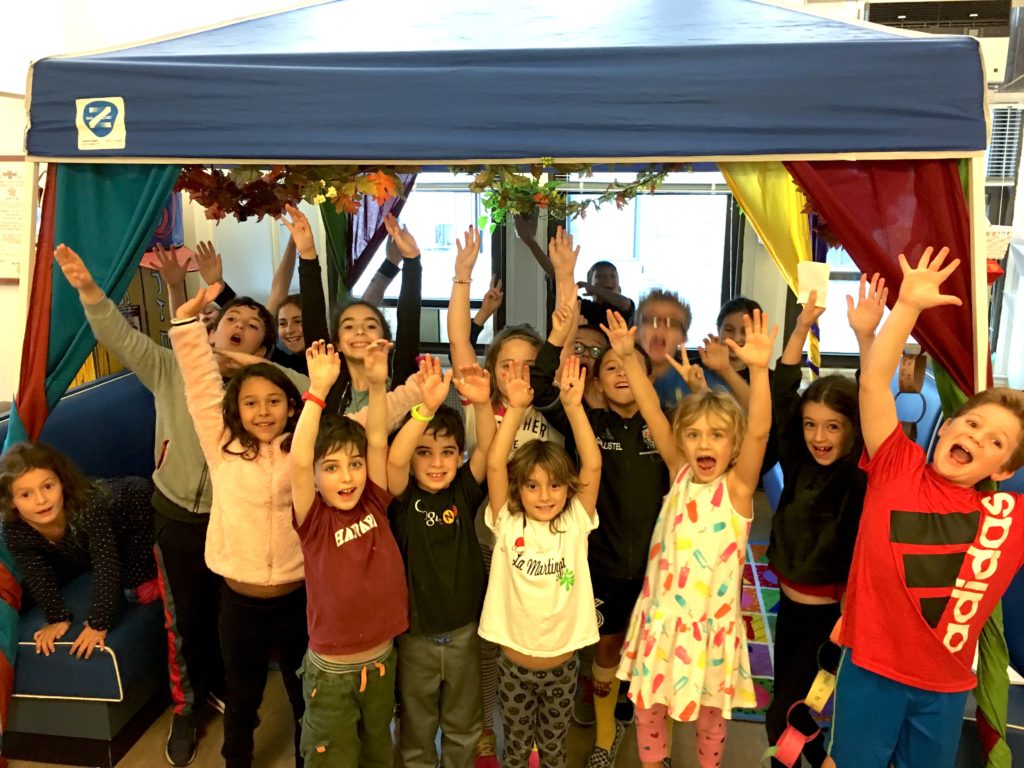 #5 Tamid's Teaching Assistants Program
Tamid's Teacher's Assistant Program is a paid internship for 8th-12th grade students who are graduates of our B'nai Mitzvah course. TA's will receive teacher training as they support teachers and students in Jewish studies, Hebrew, and prayer learning. TA's must be available during the NYC public school calendar school year for classes offered on Wednesday or Thursday afternoons.
Stipend is $15/hour. Students interested must attend the information session Tuesday, June 8th from 6:30-7pm and be available for teacher training in September.
Interested? Email Christina Broussard, Director of Education: cbroussard@tamidnyc.org.
---
---
Tamid Teens were awarded the 2018 Presidential Volunteer Service Award. Mazel tov!
And . . . enjoy this fun video from DHAP's early days!
---