Teen Hunger Action Project – DHAP
 Hey Teens!
Do you want to make a difference in someone's life?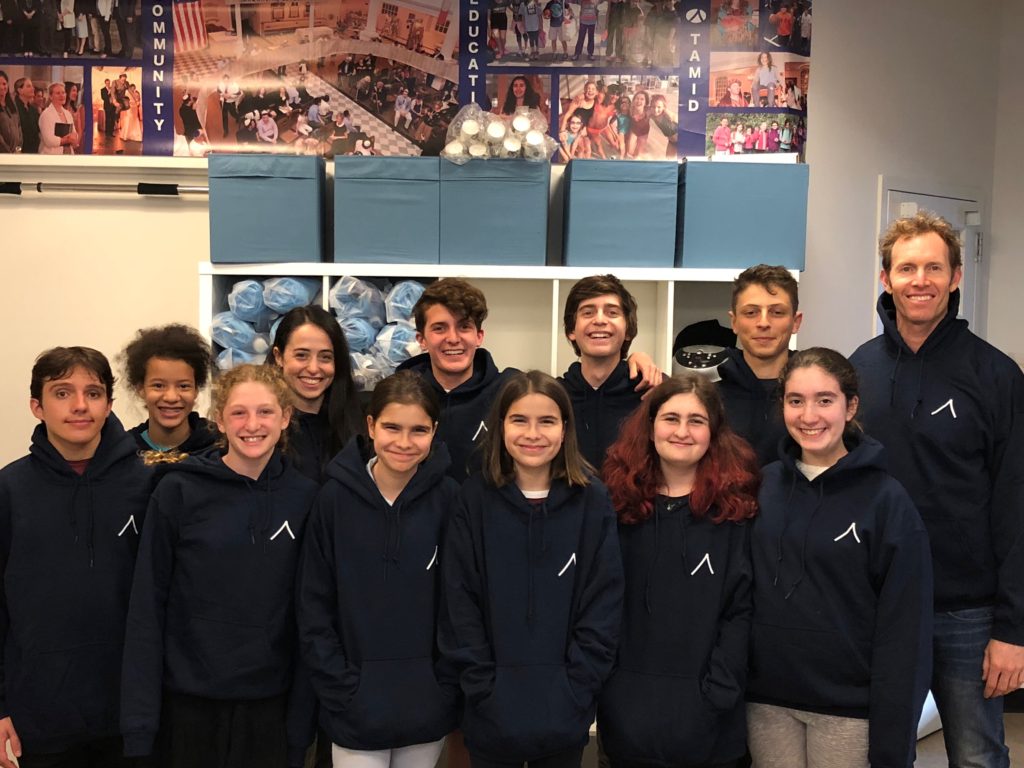 ---
---
Tamid Teens were awarded the 2018 Presidential Volunteer Service Award. Mazel tov!
---
Hunger is something we see and face everyday. DHAP is a community service project for teens to learn, respond, and advocate on hunger and homeless issues in New York. Students deliver food to the homeless and learn how to advocate on behalf of the less fortunate. It's a great mitzvah and also a great way to earn community service hours for your school.
Students meet one Saturday night per month (6:30pm – 10:00pm) with Jewish educators and rabbis to study and to serve.
6:30 – 7:00 Pizza Dinner & Havdalah
7:00 – 7:45 Guest speakers and study session
7:45 – 8:15 Prepare meal bags and life packs
8:15 – 10:00 Deliver to the homeless with adult supervision
2018-19 Dates 
October 19, 2019
November 16, 2019
January 25, 2020
March 21, 2020
April 25, 2020
May 16, 2020
---
To Register: Members, participation is included with your Tamid membership (or your New Shul membership). Email Christina Broussard, Director of Education, for more info (cbroussard@tamidnyc.org).  Participation costs $360 for friends and neighbors (non-members) – click to register
For Questions: Please email Christina Broussard, Director of Education, if you would like to learn more about this project. cbroussard@tamidnyc.org.
---
Enjoy this fun video from DHAP's early days . . . 
---
The Downtown Hunger Action Project is generously supported by Cheryl Whaley and Eric Aboaf.
Thank you to the entire Whaley-Aboaf family for supporting teen service learning and homeless outreach in Lower Manhattan!