Tamid Stands For Peace in Israel
---
Members, our hearts are with Israel and with everyone suffering around the world because of the horrific terrorist acts which began on October 7th. We share in your anguish and have created a bulletin board to post your charities, your organizations, and programs of interest. Members, we want to hear from you. Please send your post to connect@tamidnyc.org. In addition, please read our e-newsletters on what we are doing as a community to support each other during this crisis. (page updated in real time)
Read the Statement, "Israel in our Hearts" from the Va'ad Council
---
Support Project Solid Ground for relocated families: 11/15/23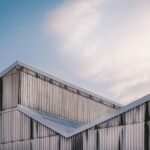 Member Allison Powell advocates to support an emergency effort for families in Israel that were evacuated from their homes due to the situation. This is to help displaced families who were evicted from their homes or kibbutzim to help with temporary housing in the short and long term. Download the PDF to learn more and to share. 
---
Letter from Rabbi Darren to Tamid: 11/13/23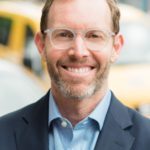 "Walk for Charli"
We're all interconnected. There is something you can do for Charli. Walk. March. Rally. Stand up. If speaking your truth or being an activist has not been part of your personality, now is your moment. Walk humbly with hope in your heart and with possibility in your posture. No need to be scared, feel guilty, or be stuck in the mud. There is a lot of darkness out there right now. Charli needs you to bring the light. Read the letter.
---
Support the American Friends of the Parents' Circle: 11/13/23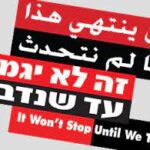 American Friends of the Parents Circle – Families Forum shares the human side of the Israeli-Palestinian conflict with the American public in order to foster a peace and reconciliation process. The Parents Circle – Families Forum is a joint Israeli-Palestinian organization made up of more than 700 bereaved families. Their common bond is that they have lost a close family member to the conflict. But instead of choosing revenge, they have chosen a path of reconciliation.
---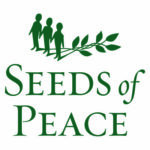 Support Seeds of Peace: 11/13/23
A Tamid parent of teenagers calls our attention to the Seeds of Peace Summer Camp next summer in Maine. Each summer, hundreds of young people engage with each other across lines of conflict and difference—sharing meals, living spaces, and learning experiences in a traditional summer camp program. The goal is to learn how to work in solidarity across lines of difference to create more just and inclusive societies.
---
March for Israel and to Release Hostages in DC: 11/7/23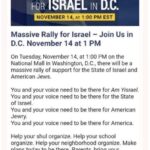 Tamid member ember Jennifer Baum calls our attention to the Nov. 14th Rally for Israel in Washington DC. This rally is hosted by Jewish Federations of North America and The Conference of Major American Jewish Organizations. All are invited to attend the rally from 1-3 PM near the capital building. Learn more.
---
Open Letter to Jewish Leaders at this time of War in Israel: 11/2/23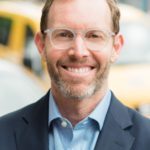 Dear Jewish Leaders, the range of trauma and moral injury that individuals, families, and communities are facing at this time is immense. Our role as Jewish leaders and educators is precious. This is a moment for us to be a bright light in an otherwise very dark time. Click to read more and to share this letter with your colleagues.
---
United for Israel Rally in Central Park: 11/1/23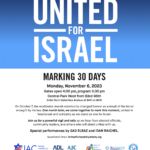 On October 7, the worldwide Jewish community changed forever.. One month later, on Nov. 6th at 5:30 PM, we come together to mark this moment, united in heartbreak and solidarity as we stand as one for Israel. Special guests musicians, Idan Rachiel and Gad Elbaz. Learn more
---
Letter from Rabbi Darren to Tamid: 10/20/23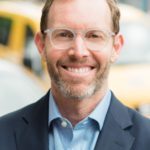 "Strive To Be Human"
Yesterday I had lunch with a bar mitzvah student of ours who is now in college. He's become a pro-Israel student leader.  shared stories about how unsupported he feels as a Jew on campus and how it seems that everyone is taking a side – either Israeli/Jewish or Palestinian/Arab. Click to read more.
---
Support Family and Friends of Shilo Ankor's Unit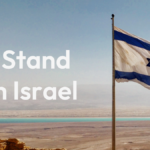 Tamid Member, Jamie Propp, offers direct support for a family friend that is leading a unit in the IDF. "Shilo currently is looking to buy bulletproof vests for his 420 soldiers, as well as to send a small gift (ice cream / pizza /a game / a book) to the families in order to bring some joy and boost the morale of the parents and children who remain behind and bear much of the daily burden on their shoulders. Please help us in raising these funds which can be sent to: markflorsheim1@gmail.com."
---
Support the Youth Renewal Fund in Israel: 10/19/23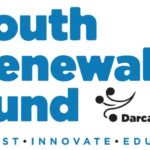 Tamid member, Ruth Metzger, suggests support for youth in Israel. Youth Renewal Fund is the philanthropic funding partner for the Darca Schools Network in Israel. Darca provides Israeli high school students in lower income communities—regardless of ability, religion, birthplace, geographic or socio-economic status—an excellent education designed to improve social mobility. The schools emphasize academic achievement and the values of tolerance, democracy and active participation in national and community life. Click here to make your donation to YRF.
---
CCAR Group of Rabbis offers these prayers for Israel: 10/17/23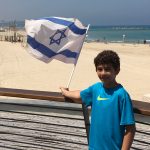 Rabbi Darren is a member of the Central Conference of American Rabbis who recently shared these traditional prayers and readings for inspiration and hope. In moments like this, direction from Jewish tradition reminds us of our rich history of texts that fortify and strengthen our spiritual lives.
---
Download and Distribute "Kidnapped" photos from NY Times: 10/16/23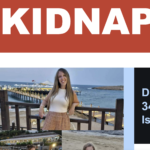 In the days since war broke out in Israel and Gaza, the streetscapes of cities such as New York and Berlin, Lisbon and Buenos Aires have been blanketed with emerging symbols of Israelis' national pain. They are paper fliers — posted on street lamps, tree trunks and parking signs, and in subway station stairwells. Read more and download the flyers to distribute.
---
RAL Companies Statement on Israel: 10/13/23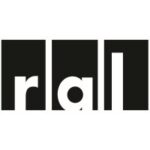 Tamid member, Robert Levine, offers the statement his company made to it's employees and key stakeholders in support of Israel. Many of our community members have been searching for the right language to articulate values at this moment in time.
---
Letter from Rabbi Darren to Tamid: 10/13/23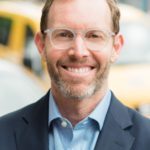 "One Thing For Israel"
Dear Tamid, As shabbat comes this evening, I'm thinking about you, your children, your extended family and I'm praying for you. I'm mindful that many of you have spent the week in complete anguish. I spent an hour with our 4th and 5th graders at Hebrew School this week because they had a lot of questions about what is going on in Israel. Click to download the letter
---
Doctors needed in Israel: 10/12/23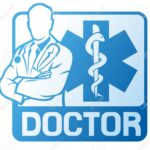 Tamid member, Dr. Mark Pitman, served as a doctor in Israel during the 1973 Yom Kippur War. There is a call once again for retired or active doctors: " Our hospitals (in Israel) are in need of doctors: If any of you know of any US licensed doctors who are living Israel or are visiting and who are willing to volunteer at Hadassah hospital please contact: Yigal Marcus
+972 58 426-7722
---
Donate to Friends of the IDF: 10/12/23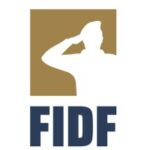 Tamid member, Yoni Gorelov, suggests direct support for IDF soldiers serving on the front lines in Israel. The Friends of the IDF is the sole organization authorized to collect charitable donations on behalf of the soldiers of the Israel Defense Forces across the United States of America. Click here to make your donation to the FIDF.
---
Letter Writing to Congress to Release Hostages: 10/12/23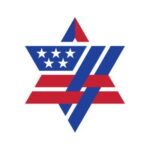 Tamid member, Bob Pasker, calls our attention to the 15-second AIPAC letter writing campaign to the US Congress to act immediately to free hostages. AIPAC brings together Democrats and Republicans to advance our shared mission. Building bipartisan support for the U.S.-Israel relationship is their mission.
---
Warning to Parents about Images on Social Media: 10/11/23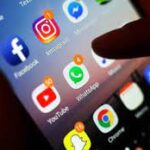 Many members have forwarded information about the harmful effects that graphic images can have on our psyche, especially on children. This report has more information about why many Jewish schools and synagogues are encouraging parents to delete TikTok, Instagram, and YouTube from their child's phones. – click for the report
---
Donate to RAMBAM Medical Center: 10/11/23
Tamid Member, Matt Pomerantz says that, "my sister, Ellen, works as Director of the Northeast for American Friends of Rambam Medical Center based in NY. For the first time, Rambam is opening the Fortified Underground Emergency Hospital by order of the government (the largest of its kind in the world) to be prepared for possible escalation in the north of the country. We are also treating many of the wounded (mainly soldiers). Rambam has been a haven of coexistence, where Jews and Arabs work side by side and patients are a mirror image of the region. We are apolitical but must protect all our citizens. We need beds, medical supplies and equipment to open the underground hospital and hope you can let Tamid know. Click here to donate to the American Friends of the Rambam Medical Center.
---
Letter to Tamid from Rev. Daniel Simons, Rector of St. Paul's on the Green: 10/10/23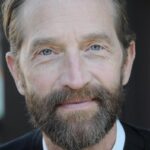 Father Daniel helped Tamid create our presence at our Chapel in NYC and shared this message with us: "I'm holding you in heart, mind, and prayer as you hold your own anguish through this excruciatingly difficult moment. Praying that the mystery of God's Shalom, even and especially now, carries you forward. Carries us all."
---
Message from Tamid Leadership Council: 10/9/23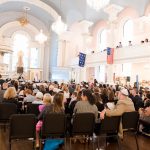 Dear Tamid, Let's offer our most heartfelt and sincere condolences, zichronam livracha, to the families that have lost loved ones in Israel. Our hearts break for those abducted and for their families and friends that are living this nightmare. We pray for you, for peace, for security, and as a Jewish community, we stand strong in support for the State of Israel where you and every Jew can live in safety. Read the full statement.
---
Donate to Stand With Kibbutzim for Lone Soldiers in Israel 10/9/23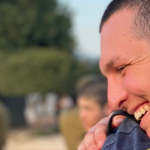 Tamid member, Tali Fox, shares that for many years, the Kibbutzim in Israel have taken upon themselves to be a family for lone soldiers that come from abroad to serve. Stand with the homes away from home for these young men and women. Kibbutz Urim, Nir Yizchak, Kidssufim, Erez, Sa'ad, and Kibbutz Alumim. Am Israel Chai! Click to donate.
---
Donate to UJA Federation of New York: 10/8/23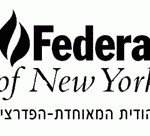 A Tamid member calls for donations to UJA. "In the wake of these heinous terrorist attacks, UJA Federation of New York has started an Emergency Fund to mobilize urgent relief for the people of Israel. Emergency cash assistance for victims of terror. Critically needed trauma counseling. Care for children in shelters. Burial expenses. Funds to relocate people to safer areas. The needs are without precedent and mounting every day." Click here to donate to UJA Israel Emergency Fund.
---
Donate to Red Cross of Israel: 10/8/23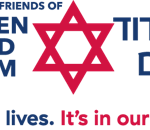 A Tamid member makes us aware of Magen David Adom's 33,000 paramedics, EMTS, first responders, and first-aid providers — volunteers and staff in Israel. They provide the training, equipment, and medical supplies they need to treat all injured and ill people in Israel. They are the Red Cross of Israel and need your support: Click to make your donation.
---
Note from Rabbi Darren, 10/7/23, hours after the first attack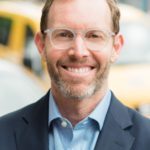 Dear Tamid Members,
We are mindful this morning of the early dawn missile attacks in southern Israel. I know we share a deep concern for safety in the Middle East and for peace in the region. For the members in our congregation who have family living in Israel, and children serving in the IDF (Israel Defense Force), we pray for your loved ones and that today's conflict will end soon.
May the leaders on both sides have the wisdom for restraint and the sacred value of life and land. Shalom shalom to all of those near and far. – Rabbi Darren
The organizations, charities, and third-party websites listed above are provided by our members to one another, and do not necessarily represent the views or beliefs of the staff, board, or fellow members within our organization.