Adult Jewish Learning
Jewish Courses for Adults
All members are invited to study in our Limmud Series for 2018-19. Courses will be six-weeks in length and will include a weekly in-person session, at-home readings, and a 1-1 meeting with the instructor. These classes are pitched at an introductory level with intellectual sophistication. Limmud classes are for Tamid members only and we invite you to join or renew your membership to participate fully in the life of the congregation. Please contact the office to enroll (connect@tamidnyc.org).
---
Course 4: The Jewish Calendar, Fall 2018
Exploring lunar/Jewish time, Shabbat, High Holidays, Sukkot, Hanukkah, Purim, Passover, and Shavuot
Tuesdays, Oct 10 – Nov 14, 6:15 to 7:30 at Tamid
Course 5: 20th Jewish Masters, Buber, Solevietcik, Borowitz, Winter 2019
Tuesdays, Jan 8 – Feb 12, 6:15 to 7:30 at Tamid
Course 6: Contemporary Jewish Theology, Spring 2019
Tuesdays, Apr 9 – May 14, 6:15 to 7:30 at Tamid


---
Conversion to Judaism and Adult B'nai Mitzvah
Converting to Judaism is a wonderful and important step in a person's life and we welcome you to undergo your process with Tamid. We invite you to take Courses 1,2,+3 (above) and to meet with Rabbi Darren 1-1 during the course of the year to prepare you for conversion to Judaism.
For adults interested in celebrating a Bar/Bat Mitzvah, we invite you to continue your studies in 2018-19 with courses 4,5,6 to complete a two-year preparation that will culminate in a ceremony in the summer of 2019.
Please contact the office (connect@tamidnyc.org) if you have any questions, thank you.
---
Course Instructors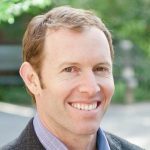 Rabbi Darren Levine, D. Min, Founding Rabbi
Darren holds ordination from Hebrew Union College-Jewish Institute of Religion and a Doctorate in Ministry from the Post-Graduate Center for Mental Health. Darren has two sons, ages 9 and 12, and was formerly the Assistant Rabbi at Temple Shaaray Tefila in New York City and was a Chaplain Officer in the US Army. He is a member of the Central Conference of American Rabbis and the International Positive Psychology Association and works closely with the Interfaith Community of New York. Reach Rabbi Darren directly at dlevine@tamidnyc.org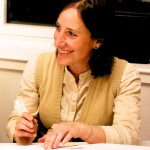 Julie Seltzer, Scholar-In-Residence
Julie is an artist, scholar, and the scribe of Tamid's new Torah. From 2014-2017, Soferet Seltzer wrote our new Torah with the help of over 450 Tamid members, children, and friends. She is one of ten women in the world actively working at scribes and this year, she will be teaching classes at Tamid, leading prayer, and bringing her unique Jewish experience to our school and our community.