The Journey to Adulthood
Welcome to The Journey to Adulthood

This Major area of study is built on the concepts of Ben Adam L'Atzmo: The Age of Transoformation,   Ben Adam L'Chavero: The Search for Identity, and Ben Adam L'Makom: The Age of Determination. We are adding classes every week and are in active development. (THE LESSONS IN THIS SECTION ARE IN DEVELOPMENT).

---
Ben Adam L'Atzmo: The Age of Transformation (ages 11 & 12)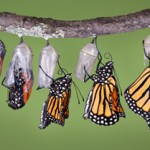 150 – The History of the Bar and Bat Mitzvah
151 – What Parents Need to Know About Jewish Teens
152 – Who am I and Where am I Going? Part I
153 – How Emotionally Intelligent are You?
154 – Girls Adrift and Boys on the Edge: Are You?
155 – Are You Optimistic or Pessimistic and Does it Matter?
156 – Be a Man! Act Like a Lady! Messages in the Media
157 – Social Media and Teens
158 – Courage and Resilience
159 – Who am I and Where am I Going? Part II
---
Ben Adam L'Chavero: Building A Positive Character (ages 13 & 14)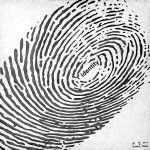 161. Be curious, be interesting, challenge yourself to get out of your comfort zone.
"The great live to satisfy their curiosity. (Yiddish Proverb).
162. Be a learner, master new knowledge.
"Call out for insight and yearn for understanding. (Proverbs 2:3).
163. Be brave and act on your beliefs even if they are unpopular. Visualize and conquer it.
"I shall fear no harm for You are with me (Psalm 23)."
164. Be honest, speak the truth and take responsibility for your actions. Have faith.
"Do what is right and just and fair (Proverbs 1:3).
165. Be resilient, be strong and bounce back from failure, be flexible.
"Not by might, not by power, but by spirit alone (Zechariah 4:6).

166. Be a loyal, caring and kind friend.
"And you shall love your neighbor as yourself. Leviticus 19:18).
167. Forgive others with ease, be the bigger person.
"Forgive your neighbors mistakes and transgressions. (Ben Sira 28:2).
168. Have good judgement.
"One who strays from the path of good judgement will rest in the company of ghosts. (Proverbs 21:16).
169. Be optimistic and have hope that good things will come for you and for others.
"And I shall always hope, and I shall add to all of Your praises. (Psalm 71:14)."
170. Have a good sense of humor. Be funny. Share your joy.
"A joyful heart makes for good health; despondency dries up the bones. (Proverbs 17:22)."
---
Ben Adam L'Makom: The Age of Determination (ages 14 -16)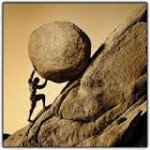 170 – Virtual World and the Real World: Finding Clarity
171 – Do I Have a Relationship with God?
172 – Does God Want Anything From Me?
173 – Feeling Bad: What to do When Things Bite
174 – Relationships of Morality and Intimacy
175 – RESPECT: Intimacy, Love + Lust: Part II
176 – Hineni: Sexual Identity vs. Sexual Orientation
177 – RESPECT: Lust and Intimacy
178 – Owning Your Power – Becoming Your Best Self
179 – Determining Your Future
---