+ President's Day Weekend: Tamid Hurricane Relief Trip Feb 15 – 18, 2019
Dear Tamid,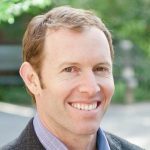 I hope that you will join me and our teens (age 13+) to travel to North Florida February 15-18 to do Hurricane Relief as an "alternative holiday break." I will chaperone with youth leaders from Tamid and we will spend the weekend working in food banks, doing direct service to those displaced by the the hurricanes, and will be touring sites in Tallahasse, Mexico Beach and Panama City.
We will fly together round-trip from NYC to Florida and our group will be staying together at a hotel. For those families interested in exposing their teens to the idea of Tikkun Olam, repairing the world, there is no better experience. Participants will receive 20 hours of Community Service credit for their schools. This will be a trip of a lifetime and parents are invited to join. Love, Rabbi Darren
---
ITINERARY AND SCHEDULE
Fri, Feb 15
1:30 PM Meet at Tamid and leave for airport
5:00 PM Depart LGA on American Air 4322
6:30 PM Dinner in DCA in Washington DC
8:00 PM Depart DCA American Air 4504
9:15 PM Arrive in Tallahassee and transfer to Hotel
11PM. Lights Out
Sat, Feb 16
8 AM. Breakfast at Hotel
9 AM. Tour of the Florida State Capitol Buildings
1030 AM. Tour of the Florida State University
12:00 PM. Lunch at FSU Hillel with University Students
4 PM. Coastal Ecology Clean-Up at FSU Coastal Marine Lab
7 PM. Havdalah Ceremony and Dinner on the water
10 PM. Lights Out
Sun. Feb 17
8 AM. Breakfast at Hotel
9 AM. Rebuild with Habitat for Humanity in Mexico Beach
1 PM. Lunch in Panama City
2 PM. Return trip to Tallhassee
6 PM. Dinner and Evening Program
10 PM. Lights Out
Mon. Feb 18
8 AM. Breakfast at Hotel
9:00 AM. Check out Hotel
10:00 AM. Volunteer at the Kearney Center
1PM. Lunch and head to airport
3:45 PM. Depart Tallahassee on Delta 997
8:30 PM Pick up at Tamid
---
PACKING LIST
Messy clothes for work projects
2 Pair shoes
Outfit for Shabbat
Clothing for 3 days
Swimsuit for pool
Warm jacket, Hat, Gloves: The weather varies in Houston but just in case!
Book and Personal electronics
Reusable water bottle
Spending money ($100)
Donations for supply drive (NEW underwear, NEW socks)
Identification – School ID okay
---
FEES AND COSTS
$850 all-inclusive includes flights, hotels, local transportation, and meals.
CHECK: Please send to Tamid: 299 Broadway #1020, NY, NY, 10007
CREDIT CARD: Tamid can charge your credit card on file
---
---
PHOTOS FROM THE 2018 TRIP TO HOUSTON
We're back in New York after our 1st Annual President's Day Weekend Service Trip – Rebuild Houston. Thank you to India, Asher, Tatum, Chloe, Yamini, Bix, Chet, Matt, Amy, Jed, Jamie and Rabbi Darren for bringing Tamid's love for humanity to people in Houston. Here are some pictures they brought back from the trip and more will be posted on our Facebook Page.
Chet on Sunday helping rebuild a home of a family originally from Mexico that has been living in a motel since their home flooded in September.
---
Chris, Inda, Asher, Chloe, and Tatum organizing clothing for distribution to school children still living in a shelters across Houston and beyond.
---
Yamini, Tatum, Chloe, India, with Achalesh Amin from SEWA, a Hindu Relief Organization we partnered with to help re-furnish a home 30 miles south of Houston.
---
Jed supervising the plastering of new dry-wall in a home that had 6 feet of water damage and moldy walls that needed replacing.
---
Lhote, Chris, Asher, Tatum, Jed, Jamie, India, Yamini, Chloe, Bix, and Rabbi Darren after setting up a new home with furniture so that a new crew of volunteers could start working the next day.
---
Having some Shabbat afternoon fun with the seniors at a local ElderCare Center in Houston. Very competitive at bingo those Southern folks. . . .
---
Amy and crew packaging a literal "ton" of rice for distribution at the Houston Food Bank – the country's largest.
---
Our kids made quite an impression on Joel Osteen. Thanks Lakewood Church for the warm welcome. We had a great time sharing the joy with your congregation.
---
We're going to make President's Day Weekend a service trip weekend every year at Tamid. This was such a powerful experience of putting our Jewish values in action. Please join us next year!
Lastly, a hearty thanks to our delegation for making the world a better and more positive place and to Guy Felixbrodt at JTeen Leadership for helping organize our trip. We love you!
And now for this parting shot. Do you recognize this anti-septic man volunteering at the Houston Food Bank? Hint: He is often the usher at our Shabbat gatherings.
---