Beliefs and Practices
Welcome to Beliefs and Practices
This Major area of study is bu

ilt around Holidays, Jewish Time, Jewish Lifecycle Events and Jewish Thought.
Please watch this introduction video to the Beliefs and Practices lessons:

 
---
The Jewish Holidays Explorer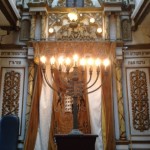 In these lessons, you'll learn all about the Major Jewish Holidays and the Jewish Calendar. Enjoy!
10 – Rosh Hashanah – Jewish New Year
11 – Yom Kippur – The holiest day of the year
12 – Sukkot – The festival of Booths
13 – Simchat Torah – The Beginning and The End of the Torah
14 – Hannukah and the Festival of Lights
15 – Tu B'Shevat – Thinking About the Trees
16 – Purim – The Joy of Purim!
17 – Passover Series (7 lessons)
17.5 – Lag B'Omer -Counting and Numbers
18 – Shavuot – Receiving the Commandments
---
Jewish Time + Shabbat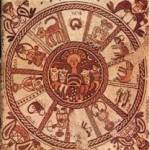 Whether it's figuring out when Shabbat begins or ends, which holiday is coming up next or what time of year it is in Israel, Jewish Time is where you go to figure it all out!
20 – Lunar Time vs. Solar Time
21 – The Jewish Calendar
22 – Jewish Time: Days/Months/Years
23 – Jewish Numerology – How Jews Count Time
24 – Shabbat: The Most Sacred Day
25 – Observing Shabbat: The Sabbath Day
---
Jewish Lifecycle Events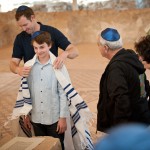 It's a bar mitzvah, a baby naming, no wait it's a wedding! It seems like Jewish people are always spending time together celebrating and supporting each other. Here in Jewish Lifecycle Events, you'll find out more about some of the major times in a Jewish person's life where community and family are important.
30 – Birth/Brit Milah/Baby Naming
31 – Bar/Bat Mitzvah
32 – Corfirmation
33 – Weddings
34 – Death & Mourning
35 – Mikveh: A Jewish Ritual Bath
Jewish Thought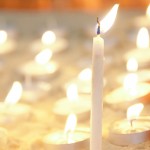 Who or what is God? What do Jewish people believe about God? What do other people believe about God? In studying Jewish Thought, you might just be able to find out some of the answers to these questions.
40 – Theology: God in Judaism
41a – Theology: God in the Other Religions (for ages 5-9)
41b – Theology: God in the Other Religions (for ages 10+)
42 – Theology: Why Bad Things Happen to Good People
43 – People of The Book: Torah
44 – People of the Book: The Writings, The Prophets, and The Talmud
---