Council
We are all grateful to the Tamid Council members, trustees and advisors for dedicating their time, energy, and resources as representatives of our synagogue.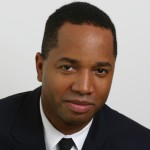 Brian I. Byrd is the Program Officer for the Special Projects Fund. As Program Officer, Mr. Byrd focuses on developing and managing grantmaking programs for the Foundation's Special Projects Fund. Brian is a member of Community Board 7 and he and his wife, Carolyn, live in New York city with their twin children.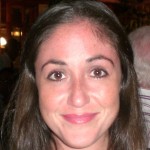 Alexis Feldman, Trustee, was born and raised in New York.  She attended The Dalton School and received her undergraduate degree at The New School.  She serves as Director of the Feldman Realty Group, a real estate company started by her great-grandfather in 1943.  She oversees the management of 11 commercial properties in downtown New York City, Southampton NY and Palm Beach FL.  Besides real estate, Alexis has always been interested in philanthropic work.  She serves as Treasurer to both her family's charitable foundations.  Also, she chairs the Young Philanthropists Council for the Cancer Research Institute and is the Event Chair for the Young Advisory Board for the Mentoring Partnership of New York.  Alexis has lived in Tribeca since 2004.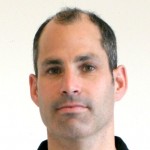 Hal Goldstein, Trustee, is an architect and a founding partner of JANSONGOLDSTEIN.  The firm is a full service architecture and interior design firm that creates environments for a wide range of residential, retail, and commercial clients in the U.S. and abroad.  Hal is a Triathlon enthusiast and lives in Tribeca with his wife Amy, a psychotherapist in private practice,  and their two children Sophie and Eli.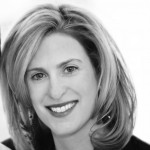 Jill Kaufman is a native New Yorker who has been active in the Jewish community since her childhood.  A long-time member of Central Synagogue, Jill served as an officer of Central's Youth Group.  Jill has always had a true passion for and love of Israel and has travelled to Israel many times.  Jill currently serves as a member of the Executive Board of Reuth, one of the first and largest non-profits in Israel, in which she has been involved since 2001.  Jill has worked for Apple, Inc for the last 11 years managing the teams that put technology in school districts.  Jill lives downtown with her husband, Guy Tallent, her daughter and his two sons.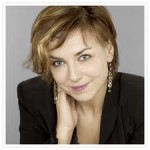 Ester Perel, Tamid advisory council, is a licensed marriage and family therapist who has spent half her professional life treating patients and the other half coaching, consulting and training for organizations and lay and professional audiences. An acknowledged authority on cultural identity, cross cultural relations and ethnic and religious intermarriage, she has led private and public interventions around the world. For nearly a quarter of a century, her expertise in wartime, post-war and refugee families has been sought after by victims of conflict as well as by therapists and crisis counselors in training. Ms. Perel, fluent in eight languages, has a private psychotherapy practice in New York with multilingual clients. Her clinical teaching and interests center on culture and sexuality with a focus on couples.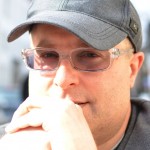 Jamie Propp is a member of the Tribeca community. He is the father of seven-and-a-half year old Olivia, and has lived downtown for 9 years. He has worked in the music industry as an independent producer, manager, and new media pioneer helping to build Jive Record's New Media department. He has invested in and worked with startups in entertainment, technology, fashion and finance. One of his current projects is developing a movie about his grandfather, Morris Propp, who immigrated to the US from Lithuania in the late 1800′s, and as an Orthodox Jew, was an early inventor and marketer of Xmas tree lights.

Robb Tretter, Trustee, is a corporate lawyer at Bracewell & Giuliani LLP, who advises private investment firms, corporations and financial institutions on mergers and acquisitions, private equity investments, financing arrangements, securities law compliance, corporate governance and general corporate matters in private and public takeovers, investments, restructurings and reorganizations in the U.S. and abroad. Robb and his family live in Lower Manhattan.