Global
At Tamid, we believe in the Jewish mission of Tikkun Olam – Repairing the world – and we take this calling with great responsibility.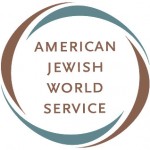 Inspired by Judaism's commitment to justice, American Jewish World Service works to realize human rights and end poverty in the developing world. AJWS supports hundreds of grassroots organizations working to promote health, education, economic development, disaster relief, and social and political change in the developing world. We work with women, youth, ethnic, religious and sexual minorities, indigenous people, refugees and IDPs and people living with HIV/AIDS.
For Jewish people seeking to build a more just and sustainable world, AJWS service programs provide unique travel, work and learning opportunities for both individuals and groups. These programs integrate Jewish values and study into the developing world experience, and help create lasting change.
In the Winter of 2013, the Tamid Hebrew School students will be implementing the AJWS Tzedaka "Where do you give?" curriculum. Stay Tuned!