Tamid Cares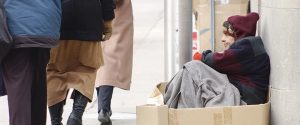 "If I am only for myself, who will be for me? If I am only for myself, what am I? If not now, when?
– Rabbi Hillel, Talmudic Era
Serving others and sharing our good fortune with those less fortunate is one of our core values. Without any paternalistic agenda or feelings of grandeur, we humbly seek to help where we can and when we can. Tamid has partnerships with the following organizations and we encourage our members to serve locally and globally.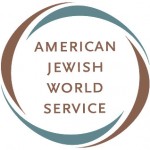 Inspired by Judaism's commitment to justice, American Jewish World Service works to realize human rights and end poverty in the developing world. AJWS supports hundreds of grassroots organizations working to promote health, education, economic development, disaster relief, and social and political change in the developing world. We work with women, youth, ethnic, religious and sexual minorities, indigenous people, refugees and IDPs and people living with HIV/AIDS.
For weekly volunteer reading opportunities in Head Start preschools downtown and to help serve meals to Jewish Seniors on Shabbat, please contact Amy Stollmack at Amy_Stollmack@edalliance.org to RSVP and for more details.

MidnightRun and Tamid bring food, clothing, and personal supplies to women, men, and families  that live on the streets on New York City. With multiple "runs" made by churches and synagogues each night, MidnightRun volunteers do over 1000 missions each year. The late-night relief efforts create a forum for trust, sharing, understanding and affection. That human exchange, rather than the exchange of goods, is the essence of the Midnight Run mission.  Watch our email postings and calendar for the next Midnight run where we will meet at 8 PM, package dinner bags together, and then head out into the night of the city from 10PM – Midnight to serve others.
We are grateful to the Educational Alliance for a great tikkun olam partnership!