MLK National Family Day of Service
WHEN: Monday, January 20, 2020, 10 AM – 1 PM (MLK DAY)
WHERE: PS 234 in Tribeca (Greenwich and Warren) and other locations
WHO: Everyone welcome – make a positive difference!
HOW: Good deed activities and clothing, toys, and electronic collections for people of all ages.
WHAT: We are accepting donations of the following items
Gently Used Clothing, Shoes, and Coats for Children and Adults
Gently Used Young Children's Toys
Gently Used Grocery Totes
New or Used E-readers, computers, phones, or tablets (which will be cleaned of personal information and either donated or recycled)
New or Gently Used books
New Toiletries
Non-perishable snacks
SCHEDULE: Drop-in between 10-1 PM
PERFORMANCE: 12 PM Dance by THE DOOR at PS 234
RECIPIENTS: Manhattan Family Courts, Brooklyn Family Justice Center, New Alternatives for Children, Downtown Animal Hospital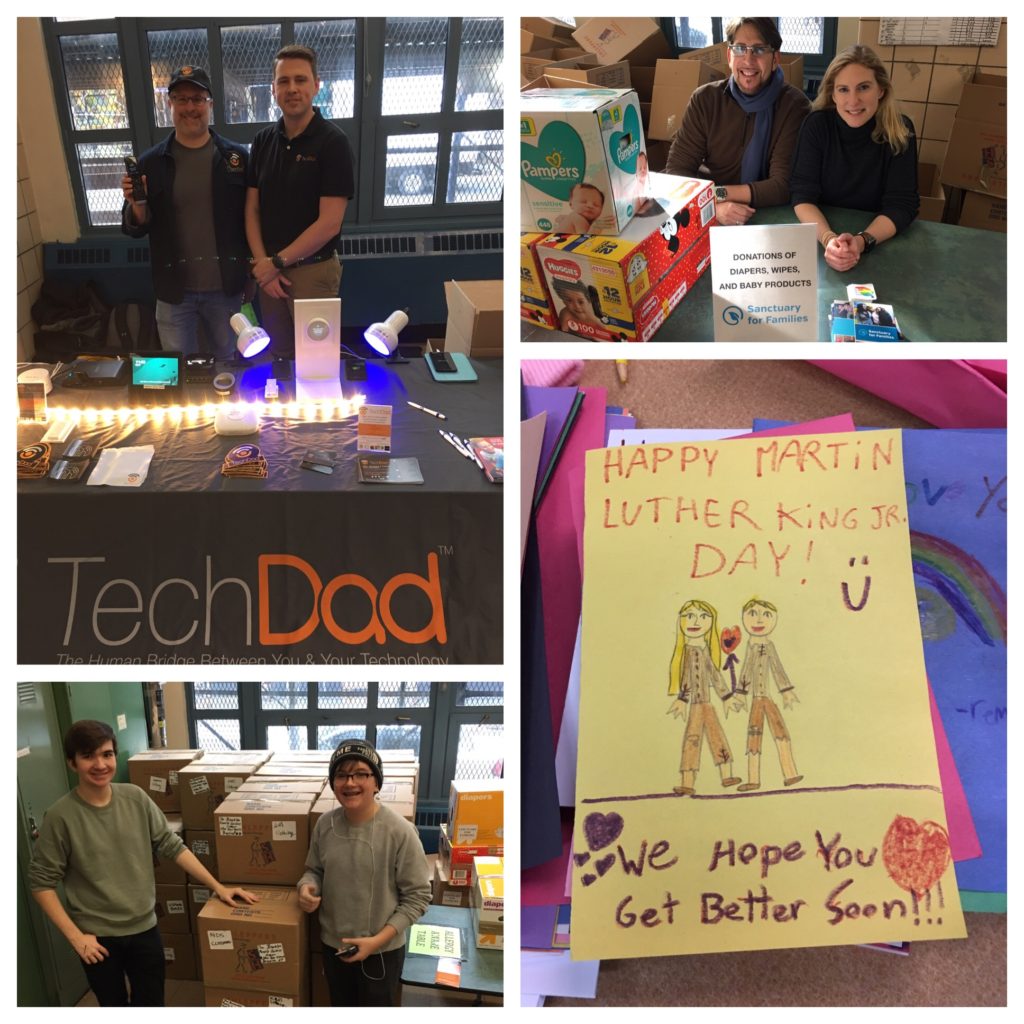 Thank you to all our volunteers and sponsors, Zucker's Bagels for providing food, and to PS 234 our host site!
Event Committee:
Naomi Daniels
Lynne Eidelman
Allison Penn Harris
Bonnie Pomerantz
---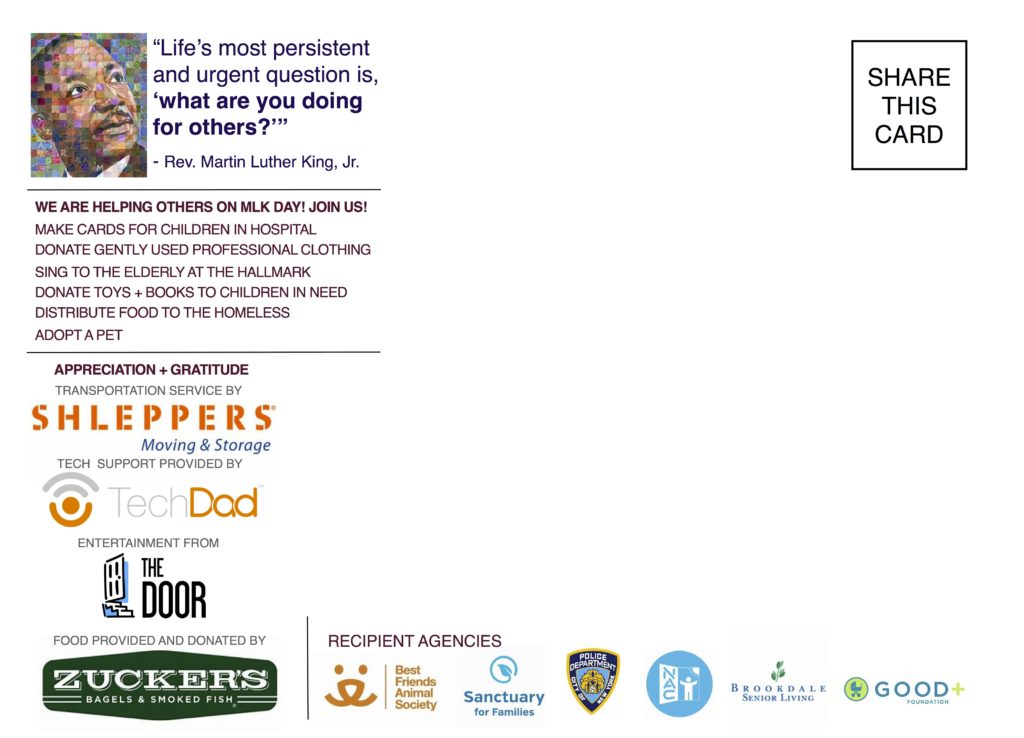 ---