Letters of Hope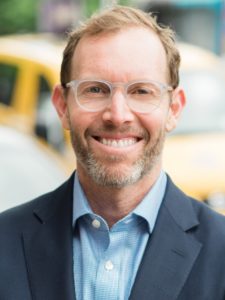 Dear Members and Friends,
Like the eight lights on the Menorah, I wrote these 'Eight Letters of Hope' to you during the first wave of the Coronavirus pandemic and I believe they offer value to anyone living with or through a difficult time. We are fortunate because Judaism offers timeliness wisdom on how to face and overcome the challenges we face. Thank you for reading these letters, responding to me, and for sharing them broadly with your loved ones. This is a unique time and I pray that these words help you to see the love we have for you and your family and to inspire the hope in your hearts.
---
"You Have the Strength"
Hope Letter #1
"Remember, just by being involved at Tamid and observing our approach to Jewish living, whether you know it or not, you have been building your resilience and stress capacity. How? You've got a caring community of people marching with you through life. You've learned skills for coping with life's challenges in a Jewish way. You're part of a three thousand year old tradition of hope and continuity. This wisdom is within you. And here are a few reminders. . . . click to read on.
---
"You've Got This: A Jewish Response to Facing Challenges"
Hope Letter #2
What is a Jewish response to this experience? For me, it goes back to the motto of Positive Judaism. "First a person should put his own house together, then his town, and then the world.  In other words, first his own well-being, then his community's well-being, and then the well-being of the world." Those are the words of Rabbi Israel Salanter (1809-1883). For years, I have been teaching you about . . . click to read on.
---
"Hey, Chosen People – Choose Hope"
"Hope Letter #3
Chosen People. The beautiful thing about Judaism is how we are encouraged to choose. We may no longer feel in control but we can choose how to react and behave. There are mitzvot that Judaism suggests we live by that activate well-being no matter what. Shabbat is one of these gifts and so is . . . .  click to read on.
---
"Like the Biblical Noah – Be Strong in the Storm"
Hope Letter #4
Can you imagine what it was like for Noah and his family? The earth had flooded. He had no clarity on when the storm would end, yet he was safe in his shelter. To be safe in his shelter was more than being safe in a boat. His strength was his shelter. To be strong in the storm means to have . . .click to read on.
---
"What To Do? Get Out To Get Up"
Hope Letter #5
Stress of children at home, nowhere to go, a full day of work calls, elderly parents shut-in, scrambling to arrange the next food delivery, and everyone on devices way too much. Add into this mix, depressing news cycles, work fears, and health concerns. Yet also, so wonderful to have meals together and grateful for life, family, and friendships. . . .click to read on.
---
"Passover: Signature Strengths on Display"
Hope Letter #6
Passover is not only about the seder meal. It's also about cleaning hametz (bread products) from our homes. Hametz can also take on a spiritual quality. In our context, removing hametz is about removing the negative elements in our lives that hold us back and replacing them with elements of wellbeing and positivity – and focusing on our signature strengths. . .click to read on.
---
"Give: Reach Upward and Outward"
Hope Letter #7
We're all facing the tension between self-protection and service to humanity. I hope this good news will inspire you to continue to reach upward and outward. Thanks to each of you, our Va'ad Board of Directors, and to the Regina and Nathan Steigmann Family Fund for Peace and Tolerance – for your goodwill, generosity, and for keeping hope in our hearts. . . click to read on.
---
"Inspiration in New Beginnings"
Hope Letter #8
In these times, slivers of hope shine very bright among the darkness. Among the disruptions, we can never forget to celebrate. So Iet's share in some real mazel in the lives of our fellow community members. To everyone here, we're so proud and honored to be part of your lives – thank you for bringing the light! Click to read about the mazel.