Learn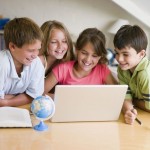 Tamid's educational vision revolves around your Jewish journey.  As individuals and as families, each of us is on a path through life. We believe that engagement in Jewish values, texts, and experience adds incredible meaning and depth that positively impact your journey. Whatever the topic, Tamid engages students through varied modes, including text study, experiential education, family engagement, self-reflection, and conscious attention to life, to relationship, and to God.
Tamid's education programs are all designed to meet you on your journey and to join, guide, push, and care as every age of student take their steps in life. We look forward to meeting you, studying with you, and joining with you on your Jewish Journey.
Young Family Education is focused on the sights, smells, sounds and tastes of Judaism to introduce children to the tradition. Parents and children engage together during the precious early years of life.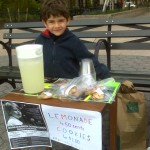 Tamid's Hebrew School for the elementary ages is a radical new model in Jewish education.  Weekly 90-minute intensives provide our children with more than just a B'nai Mitzvah ticket. We provide a Jewish lens through which to see the world and our lives. While we are focused on helping each child understand himself/herself, we also work to connect them to and find meaning in something beyond themselves – family, community, world, universe or God.  We accomplish this through intentional, accessible engagement in Torah learning, prayer, service learning and action.  Please, contact the Tamid Hebrew School for additional information and sign-up for our Newsletter for regular updates about educational opportunities. You're Invited to Enroll Now.
While we believe in study for its own sake, Adult Study also aims to provide personal enrichment, practical tools and intellectual development. Adults who study Jewish texts and tradition have an opportunity to unpack and revisit the  lessons learned as children, to discover new information or to continue learning at a higher level.
Please refer to the 2012-13 schedule of family, adult, and youth learning opportunities that will be available on August 1, 2012. In the meantime, link with us on facebook or twitter or join our newsletter for all our learning updates.
Tamid will not turn any child away due to financial constraints. Please contact one of the rabbis to discuss this further.