Hanukkah 2021
Hanukkah Music Concert and Dreidle Competition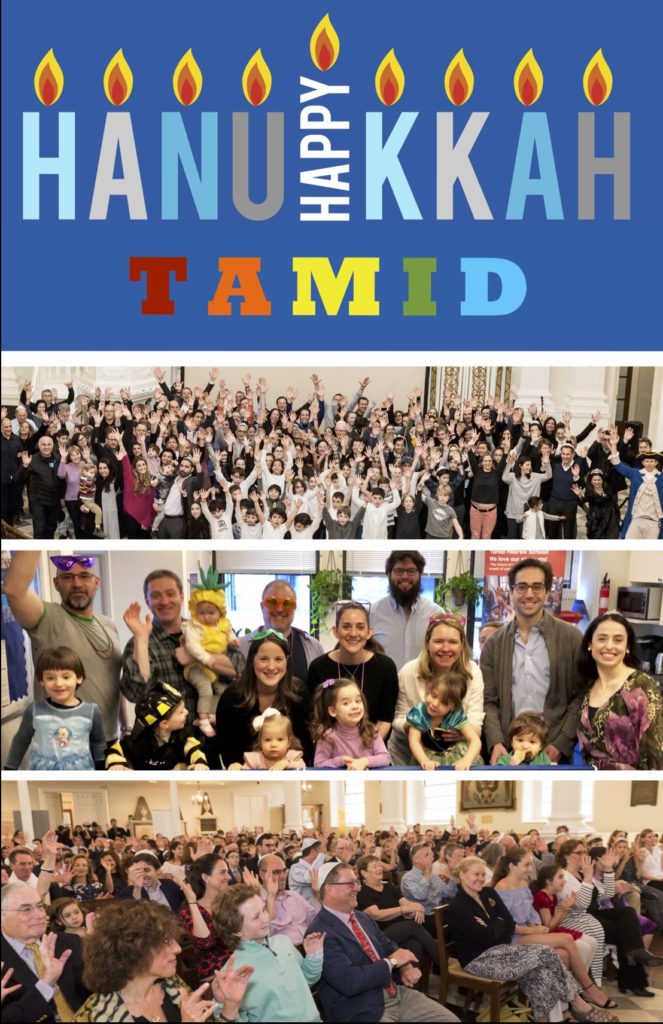 December 3, 6 PM    
We look forward to seeing you to celebrate the Festival of Lights!
All are welcome!
---
Hanukkah Video with "Todd and God"
Candle Lighting Resources
Candle Lighting Prayer – Download the text
Candle Lighting Melody – Listen to the prayer
Play the Tamid Dreidle Game – Download the Rules

---

Sesame Street – Happy Hanukkah!