Donate
Thank you for Lifting Up Tamid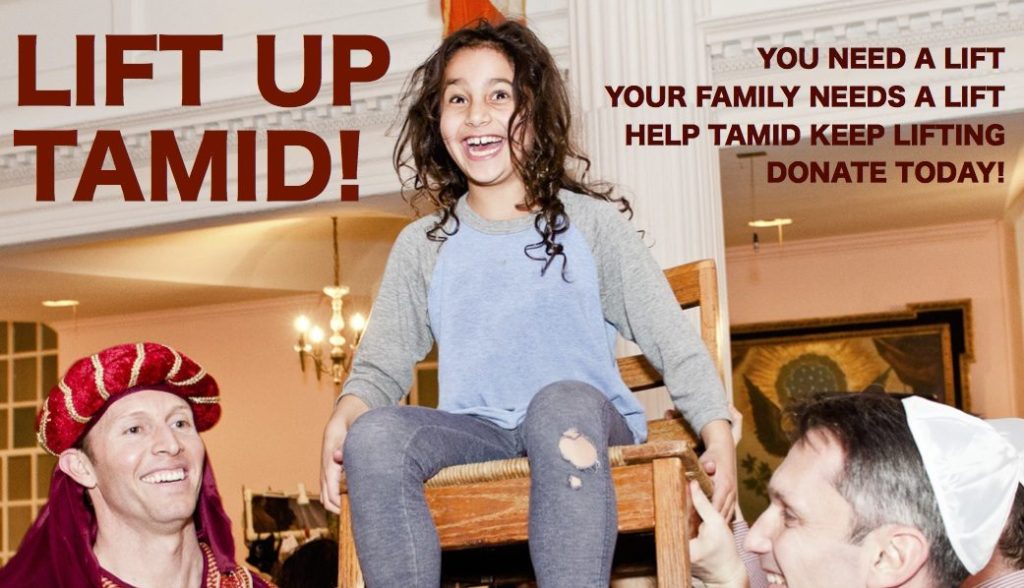 ---
Now, more than ever, we need each other. Let us give thanks to the visionaries, founding members, and early supporters for creating our special community. Can you imagine your world without Tamid? It's now upon all of us to ensure that Tamid has all the resources it needs to lift us up!
Our annual budget is a lean $750,000 and it's quite simple: 1/3 comes from membership; 1/3 comes from school tuition: and, 1/3 comes from donations. For all the obvious reasons, we're in this together like never before. So, please Lift Up Tamid and be lifted, Tamid.
---
Four recommended donation areas to support Tamid
1. Tamid General Fund meets the needs of our school, shabbat and holidays
2. Student Scholarship Fund provides access to Jewish education at Tamid for families in need
3. New Torah Fund supports our new Torah.
4. Sami Steigmann Peace and Tolerance Education Fund promotes human kindness, compassion, and forgiveness. Click here
---
Several donation pathways to support Tamid. Every gift is fully tax-deductible.
1. Secure online credit card donations – Visa, MC, and Amex.
2. Call the office -we can take your credit card over the phone: (646) 360-0689
3. Mail your check to Tamid NYC, 127 West 83rd St #329, New York, NY 10024
4. For Corporate Matching gifts, please use our Tax ID# 45-4634388
5. For Stock Transfers, please contact our office and we will provide you with our brokerage account and DTC numbers.
From all of us at Tamid, thank you.
---
Jewish wisdom teaches, "The world was built on three things: Torah, service, and acts of love and kindness."
Thank you for helping Tamid make the world a more loving and kind place for all.