#103 Anavah: Humility
#103 Anavah: Humility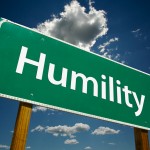 Are you a humble person? Judaism teaches us to be humble and to live with humility, anavah in Hebrew. Judaism teaches that we must be humble to make room for growth and to become the people we are destined to become, to become better, stronger, and better contributors to society so that we can make the world a better place.
---
#1 KNOW THIS:  Moses was known as a humble man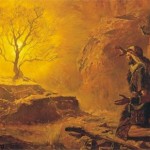 "Now Moses was a very humble man, more so than anyone on earth."
– Book of Numbers 12:3
"God guides the humble in the right path, and teaches the humble God's way"
– Psalm 25:9
---
 #2 WATCH THIS: Jono Having a Hard Time with Humility
Visit Jewish.TV for more Jewish videos.
---
#3 STUDY THIS:
"Let every person be humble in study and in their good deeds, humble with their parents, teachers, spouses, children, household, with all people near and far, even with the poor and meek, so that he shall become beloved in the heavens and on the earth?"
-Tanna de Be Eliyahu
---
#4: WATCH THIS: Oprah's Talk with Nelson Mandela on Being Humble


---
#5 DID YOU KNOW: Sarah Michelle Geller – one of Hollywood's most humble actors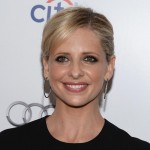 Sarah Michelle Gellar is most well known for her role in the TV series "Buffy the Vampire Slayer," and she has also starred in movies like "Scooby-Doo" and "Cruel Intentions."
Often regarded as one of the most likeable actresses in Hollywood, Sarah Michelle and her husband Freddie Prinze, Jr. are well known for living private and relatively humble lives.
They are rarely photographed at major celebrity events or hotspots, and on the unusual occasion that they do make the tabloids, they are often seen spending time with their two young children.
Sarah Michelle and Freddie have an estimated net worth of about $15 million, but despite this success, they live a frugal lifestyle.
Sarah Michelle has reported to "Self" magazine that she clips coupons and is always looking for sale items.
She is also an active volunteer, and in addition to giving her time to various charitable organizations, she also donates money to causes like Habitat for Humanity.
Sarah Michelle credits her good habits in money saving and giving to her mother, who has always told her that even when you have nothing, there is some way that you can give back. Sarah Michelle is one star who certainly doesn't take her fame and fortune for granted.
---
#6 RESPOND AND REACT
1. What is the hebrew word for humility?
2. How do you define humility?
3. Why is humility an important Jewish virtue?
4. Do you know someone who is humble? What makes them humble?
---
Need some help?
We're here for you. At any time, if you have any questions, please contact one of our teachers so we can help you.
Also, at the end of the session, remember to review your responses in your Tamid Workbook so you can get credit for this lesson. Behatzlacha (Hebrew for good luck)!
You can reach us at (646)360-0689 or connect@tamidnyc.org