Teen Hunger Action Project – DHAP
 Hey Teenagers!
Do you want to make a difference in someone's life?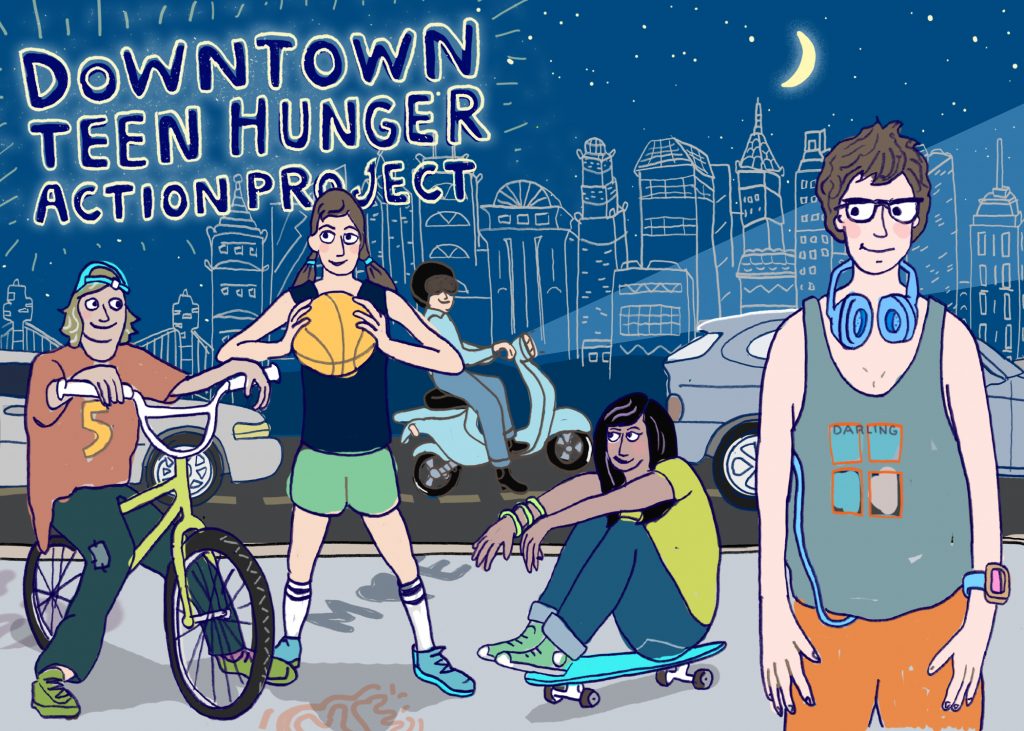 The Teenage Hunger Action Project is a service-learning collaboration between Tamid, The New Shul, and other regional synagogues in New York with funding from UJA Federation of New York that really makes a difference in the world, your world.
Hunger is something we see and face everyday. This community service project is for teens to learn, respond, and advocate on hunger and homeless issues in New York. Students will deliver food to the homeless, and to learn how to advocate on behalf of the less fortunate. It's a great mitzvah and also a great way to get your community service hours.
Students will meet one Saturday night per month (6:30pm – 10:00pm) with Jewish educators and rabbis to study and to serve.
6:30 – 7:00 Dinner & Havdalah
7:00 – 7:45 Guest speakers and study session
7:45 – 8:15 Prepare meal bags and life packs
8:15 – 10:00 Deliver to the homeless with adult supervision
Join us for our last  DHAP of the year on: May 20, 2017
(2017-18 Dates will be posted in June!)
To Register: Members, participation is included with your Tamid membership (or your New Shul membership). Email Christina Broussard, Director of Education, for more info (cbroussard@tamidnyc.org).  Participation costs $360 for friends and neighbors (non-members) – click to register
For Questions: Please email Christina Broussard, Director of Education, if you would like to learn more about this project. cbroussard@tamidnyc.org. Thanks for being part of it!
Testimonials: "Our son had a truly meaningful evening on Saturday night. He came home saying that "it felt good"; being there for others can feel good, as I know in my own work. He also loved being with those kids and wishes it were more often than once a month (!). Thank you so much for exposing him to this world of civic engagement, and for the warm atmosphere you create with the kids." – Parent of a 14 year old.
Press Release from Tamid, New Shul, and UJA – read and share