Staff page
Tamid's Staff, Teachers, and Administrators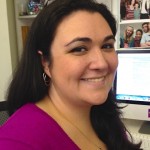 Christina Broussard, Director of Education
Christina is originally from Louisiana and holds a Master's Degree in Jewish Education and Organizational Management. Prior to her appointment as Tamid's first Director of Education, Christina served two of the most innovative and well recognized synagogues on the East Coast. She was the Youth Director at Temple Israel in Boston and served as the Associate Director of the Religious School at Temple B'nai Jeshrun in Short Hills, NJ. cbroussard@tamidnyc.org.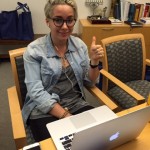 Sarah Cohen, Tamid Online and Private Tutor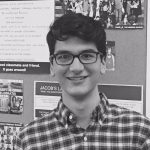 Dean Efrati, Hebrew School Teacher and Tutor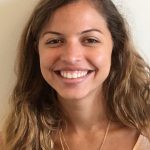 Gabi Ginsberg-Fletcher, PJ Library Programmer
Gabriella grew up between Jerusalem (Israel) and Geneva (Switzerland). She participated as both a student and councilor in the conservative (Masorti) movement's youth group "NOAM" in Israel. She served as Lieutenant in the Israeli Defense Force and traveled through South America before arriving in NYC in 2014. She is currently studying Economic, Political and Sustainable Development at Columbia University School of International and Public Affairs.
Michele Greenstein, Hebrew School Teacher and Tutor
Chesney Polis, Worship Team Vocalist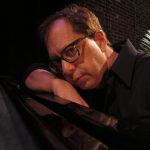 Gary Schreiner, Worship Team Pianist
Gary Schreiner is a multi instrumentalist and Emmy Award-winning composer for TV & Film.  He has scored hundreds of TV commercials and contributed music to many TV shows and movies.
Gary recently produced, arranged and performed on the soon to be released album, "Naked" by the band, "Aztec Two Step". His last record project was producing, arranging and performing on Rick Moranis' Jewish humor CD, "My Mother's Brisket" .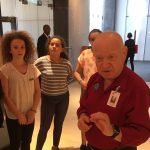 Sami Steigmann, Hebrew School Teacher and Historian
Sami is a motivational speaker, Holocaust survivor and docent at the Museum of Jewish Heritage, a Living Memorial to the Holocaust. Through speaking at schools, universities, organizations, media outlets, and more, he is passionate about his role of sharing a fresh perspective on hope, life, and faith. He is dedicated to reach as many young people as he can, nationally and internationally.
Rich Stein, Worship Team Percussionist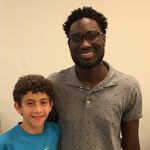 Yehudah Webster, Director of BM Campaign and Torah Reading Tutors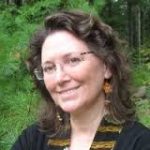 Ayzha Wolf, Accountant and Bookkeeper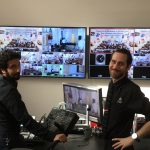 Brandon and Omri, Live Stream Prayer Engineers