B'nai Mitzvah Projects

At Tamid, we expect every student to complete their own Mitzvah Project as part of their Bar/Bat Mitzvah preparation. Coming of age in the Jewish tradition is about transmitting a range of values to the next generation and while leading prayer and delivering a speech is part of it, walking the talk is another important part. During the year leading up to our students' Bar and Bat Mitzvah ceremonies, our rabbis work with them and their families to engage in a mitzvah project that draws on their own interests among the thousands of organizations that seek support.  Mazon and UJA's Do a Mitzvah are well established programs that are set up to connect students with local organizations.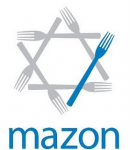 Mazon: A Jewish Response to Hunger has a 3% give back program and is tied into from food banks, food pantries, home-delivered meal programs and kosher meal programs to advocacy groups working at the local, state and national level to expand participation in federal food assistance programs and champion responsible government policies that can prevent widespread hunger in the future. Read more about Bar and Bat Mitzvah "Mitzvah" program.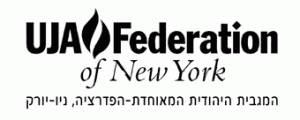 UJA Federation of New York's Give a Mitzvah–Do a Mitzvah program enables bar and bat mitzvah students to create their own unique mitzvah project that connects their interests and hobbies to UJA-Federation of New York's work around the world. Alongside a UJA-Federation mitzvah coordinator, participants brainstorm individual projects and then contribute their time, energy, and a portion (or all) of their gifts to this special mitzvah project. Read more about Give a Mitzvah-Do a Mitzvah and how you can get involved.
Redirect to Tamid's Bar and Bat Mitzvah program