Council
Tamid's Illustrious Council
We are all grateful to the Tamid Council members, trustees and advisors for dedicating their time, energy, and resources as representatives of our community. Todah Rabbah, thank you for the love and care you bring to Tamid.
Robb Tretter, Council Chair and Legal Advisor
Robb is a corporate lawyer at Ropes and Gray, who advises private investment firms, corporations and financial institutions on mergers and acquisitions, private equity investments, financing arrangements, securities law compliance, and reorganizations in the U.S. and abroad. Robb and his family live in Lower Manhattan.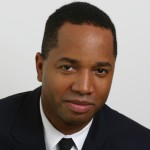 Brian I. Byrd, Governance Chair
Brian is the Program Officer for the Special Projects Fund. As Program Officer, Mr. Byrd focuses on developing and managing grantmaking programs for the Foundation's Special Projects Fund. Brian is a member of Community Board 7 and he and his wife, Carolyn, live in New York city with their twin children.

Joe Daniels, Treasurer
Joe is the President and CEO of the 9/11 Memorial Museum. Prior to this role, he was Chief of External Initiatives at the Robin Hood Foundation, and served as a consultant at McKinsey & Co. and an attorney at Cravath, Swaine & Moore. He holds a J.D. from the University of Pennsylvania and a B.A. from Washington University. He lives in New York City with his wife and three children.
Judi Glaser, Hebrew School Co-Chair
Judi and her husband Alan own and operate Oriel STAT A MATRIX, a process improvement consulting and training firm. Prior to joining the family business, Judi was an Executive Director at Morgan Stanley, where she oversaw structured product marketing.  She lives in the West Village with their two children, Talia (10) and Sam (8).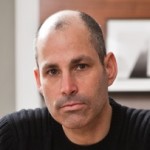 Hal Goldstein, Architecture + Planning Chair
Hal is an architect and a founding partner of JANSONGOLDSTEIN.  The firm is a full service architecture and interior design firm that creates environments for a wide range of residential, retail, and commercial clients in the U.S. and abroad.  Hal lives in Tribeca with his wife Amy, a psychotherapist, and their two children Sophie and Eli.

Matthew Goldstein, Grant Making Co-Chair
Matthew is cofounder of Korrelate, an internet measurement company. He previously served as COO of Peer39, as the SVP, Business Operations at TACODA and was the last as VP of Online Ad Operations at MTV.  Matthew is alum of the George Washington University and received an MBA from Fordham University.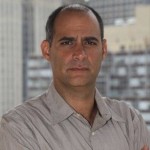 Elliott Ingerman, Real Estate Chair
Elliott is a founding partner of Tribeca Associates, a private, New York based real estate firm with a focus on acquiring and developing hospitality, residential and commercial assets. He has lived in Tribeca since 2000 with his wife Linda, and three children Max, Jesse and Remi.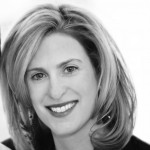 Jill Kaufman, Youth Group Chair
Jill currently serves as a member of the Executive Board of Reuth, one of the first and largest non-profits in Israel. Jill has worked for Apple, Inc for the last 11 years managing the teams that put technology in school districts. Jill is a native New Yorker and lives downtown with her husband, Guy Tallent, her daughter and his two sons.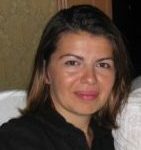 Alla Liberman, Russian-American Events Chair
Alla is a portfolio manager at Brevan Howard, a global alternative asset management fund. She holds a B.S in Finance and Economics from The Stern School at NYU, from where she graduated as a Valedictorian.  Born in Ukraine, Alla has been living in New York for over 20 years and currently lives in Tribeca with her husband and their three daughters.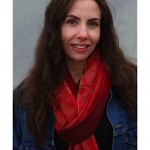 Allison Powell, Adult Learning Chair
Allison the moderator of Tamid's Jewish Book Group of the Lower East Side, is a Japanese literary translator and editor. She has translated works by Osamu Dazai, Hiromi Kawakami, and Motoyuki Shibata, among others, and has worked in the publishing industry for over 12 years. She lives with her husband, Jeffry, on Grand Street.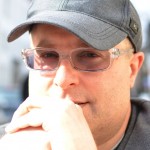 Jamie Propp, Secretary
Jamie has worked in the music industry as an independent producer, manager, and new media pioneer helping to build Jive Record's New Media department. He has invested in entertainment, technology, fashion and finance start ups.  He is the father of seven-and-a-half year old Olivia.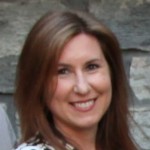 Jennifer Thaler, Parent Coordinator, Hebrew School
Jennifer is a lawyer specializing in employment law. She is a graduate from Emory University and holds a BA in Judaic Studies. Originally from Florida, Jennifer was very involved in her childhood synagogue, youth group, March of the Living, and later as a Hebrew School teacher. Jennifer lives in the West Village with her family.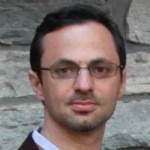 Gene Rachmansky, Chair, Institutional Advancement
Gene began his professional career as an attorney with Weil, Gotshal and Manges LLC and from 2004-2010 he was co-founder and principal of BDS Advisors, LLC.  He's served on the Board at UJA Federation of NY and is currently on the Board of NY JCRC. Gene received a B.A from NYU and J.D. from Fordham University and lives in Battery Park City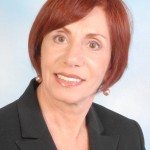 Barbara Walters, Faith in Action Chair
Barbara is the President of The HR Advantage, focused on improving workplace performance through executive coaching and management training. Barbara is an Executive on Campus and mentor at Baruch College, where she provides guidance to graduating students on beginning their careers. Barbara lives in Tribeca with her husband Geoff.