Staff page
Tamid's Staff, Teachers, and Administrators

---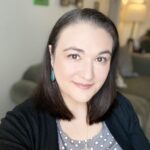 Christina Broussard, Director of Education
Christina is originally from Louisiana and holds a Master's Degree in Jewish Education and Organizational Management. Prior to her appointment as Tamid's first Director of Education, Christina served two of the most innovative and well recognized synagogues on the East Coast: Temple Israel in Boston and Temple B'nai Jeshrun in Short Hills, NJ. cbroussard@tamidnyc.org.
 
---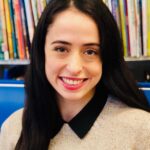 Chesney Polis, Young Family Program Coordinator, B'nai Mitzvah Tutor, + Shabbat Vocalist
Chesney grew up singing, performing, and leading services with a synagogue community outside Philadelphia. In 2012, she graduated from Vassar College and has since worked in New York City as a vocalist.  She performs with Brooklyn-based soul band King Holiday all over New York City and beyond.
---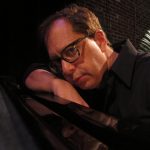 Gary Schreiner, Worship Team Pianist
Gary Schreiner is a multi instrumentalist and Emmy Award-winning composer for TV & Film.  He has scored hundreds of TV commercials and contributed music to many TV shows and movies. Gary recently produced, arranged and performed on the soon to be released album, "Naked" by the band, "Aztec Two Step". His last record project was producing, arranging and performing on Rick Moranis' Jewish humor CD, "My Mother's Brisket."
---
Sami Steigmann, Hebrew School Teacher and Historian
Sami is a motivational speaker, Holocaust survivor and docent at the Museum of Jewish Heritage, a Living Memorial to the Holocaust. Through speaking at schools, universities, organizations, media outlets, and more, he is passionate about his role of sharing a fresh perspective on hope, life, and faith. He is dedicated to reach as many young people as he can, nationally and internationally.
---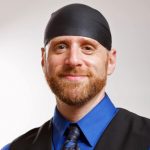 Rich Stein, Worship Team Percussionist
Rich has been Tamid's percussionist since our first shabbat gathering in 2011. He is originally from Virginia Beach, VA and studied at the Berklee School of Music in Boston and has an expertise in West African drumming. Rich is a well respected New York City based artist who plays with Lauryn Hill, Wyclef Jean, Zakir Hussain, Steve Smith, Lila Downs, Howard Levy, Steve Gorn, Big D and the Kids Table, Garth Stevenson, Superhuman Happiness, The Sway Machinery and others.
---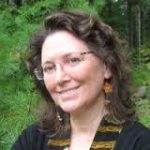 Ayzha Wolf, Accountant and Bookkeeper
Ayzha is originally from San Francisco and has 30 years experience working with small and medium sized businesses. She specializes in Not for profit accounting and enjoys helping businesses to reach their full potential.
---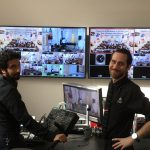 Brandon and Adam, Live Stream Prayer Engineers
Tamid is grateful to the media team at Trinity Wall Street for helping broadcast our prayer gatherings via Livestream. Their state-of-the-art production studio is located at the Chapel.