+ Jacob's Ladder in the Hebrew School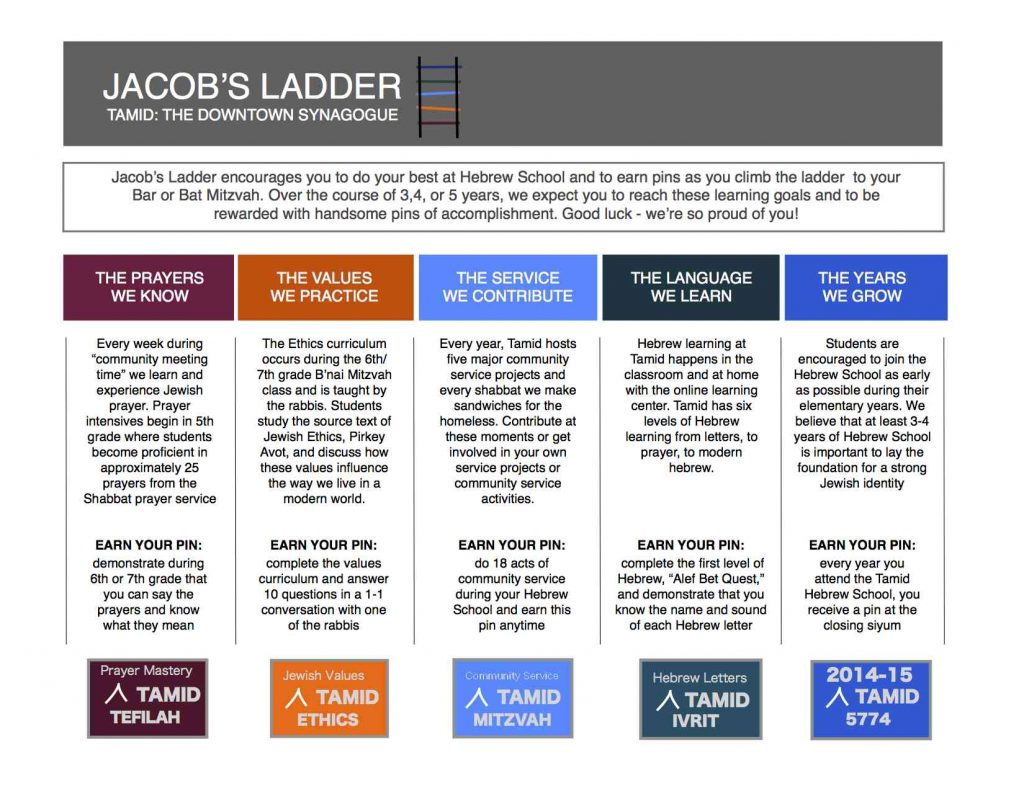 Tamid is the first (that we know of) Hebrew School with an Achievement Plan.
It's a "badge of accomplishment" structure which we call Jacob's Ladder. Students work towards earning pins by accomplish great things in the following areas: prayer, Hebrew, community service, and Jewish ethics. Learn more about Jacob's Ladder and how it works.