Adult Classes
Explore Judaism and engage in a range of ideas and topics to expand your Jewish mind.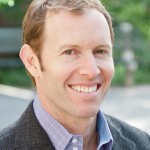 THE LIFE AND WORK OF DAVID HARTMAN, Z"L W/ Rabbi Levine
Feb 25, 8 PM in the Tamid Library
Rabbi David Hartman passed away earlier this month at the age of 81 and he left a rich legacy of teachings and writings dealing with Jewish Plurality in the Modern Age. Rabbi Hartman founded the Shalom Hartman institute in Jerusalem and influenced a wide range of contemporary Jewish thinkers, including Rabbi Levine.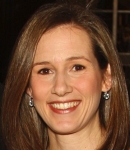 INSPRING JEWISH WOMEN W/ Rabbi Darcie Crystal
Feb 26 and April 3, 7:30 to 9:00 PM in the Tamid LIbrary
Explore some biblical characters like Miriam, Esther, Shifra and Puah, to better understand how their voices influenced their lives as women, mothers, and leaders. Join for either or both. Everyone Welcome!

LUNCH AND LEARN W/ Rabbi Darcie Crystal
March 13 and May 1, 12PM to 1:20 in the Tamid LIbrary
March 13: "Instilling Jewish Values in Children: Charity, Kindness, Gratitude"
May 1: "Shabbat in the Home: Rituals to sanctify the everyday"
AMERICAN-RUSSIAN STUDY GROUP
Contact us for details: Meets Monthly
A two-year study group meets monthly with Rabbi Levine to explore ideas of Jewish culture and family identity integration. Email connect@tamidnyc.org to learn more.