Join/Enroll
Become a Member!
Tamid is a synagogue membership organization and everyone is welcome. Membership is required for participating in the Hebrew School and includes High Holiday tickets, adult learning classes and family programs, Hallah at Home, a vote at our Annual Meeting, etc., and membership is 100% tax-deductible.
2016-17 (5777) Annual Membership 
Family Membership (2 adults and children): $3135 

Family Membership (1 adult and children): $2120 

Couple Membership (2 adults): $2120 

Individual or student-only Membership (1 person): $1095 

2016-17 Hebrew School 

Membership is required to enroll in the School
Grades 1-5: $1385 

Grade 6 Pre-Mitzvah: $1595

Grade 7 Bar/Bat Mitzvah program: $1985

Grades 8-11, Post Bar/Bat Mitzvah Hebrew High: $1320
Teen Hunger Action Project (included in family membership or $385)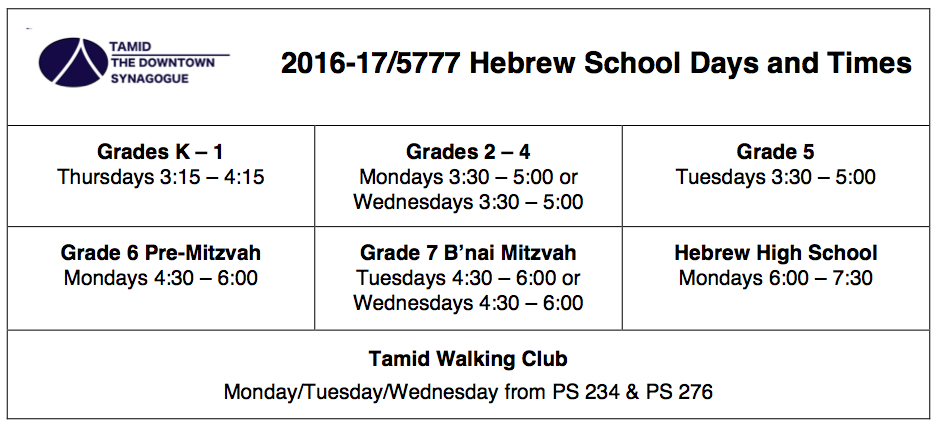 Neighbors and Friends
Tamid welcomes Neighbors and Friends (first time participants and new to Tamid) to participate-as-you-go.
Private Weekly B'nai Mitzvah Training with rabbinical student (one year): $3600
Read our privacy policy and our cancellation/refund policy